AWD may become standard on all Acura models
In an effort to redefine the brand's image and become more competitive, Acura is planning to follow Subaru's lead by making all-wheel drive standard on all of its models.
Offering more powerful engines is another possibility.
"I think that's the way we should go," said Koichi Fukuo, Acura's top global executive.
Half of all Acura vehicles sold in the U.S. this year featured AWD, and other premium makes are posting similar numbers (BMW: 58%; Audi 90%).
AWD is currently available with the TLX midsize sedan and will be standard on the upcoming RLX Sport Hybrid full-size sedan.
Source : autonews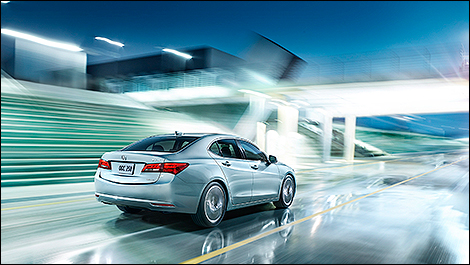 Photo: Acura
Read Other Articles on Auto123.com >